Take care of your feelings, don't say these 5 things to new mothers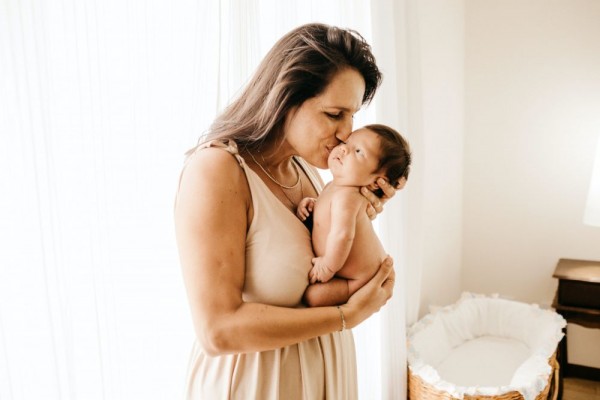 A new mother has many worries, such as feeding the baby all the time, taking care of dirty clothes, and many other baby needs. that's all enough to stress people out.
One of the things people do with new moms is visit her. Meanwhile, maybe you think that it is natural to make small talk about her pregnancy. however, so that these pleasantries do not add to anxiety for new mothers, you must avoid the following comments.
1. Why is the baby not breastfed?
The enormity of the benefits of breast milk for newborns does not need to be doubted. however, you must understand that sometimes breastfeeding is not always possible for all mothers.
Asking why a new mother doesn't breastfeed her baby can make the mother's mood upset. moreover, most importantly, babies get all the nutrients they need from wherever they come from. So, asking about why a mother does not give breast milk is pointless.
2. Why is the mother's body still not thin?
During pregnancy, a woman's body undergoes significant changes.This certainly affects the self-confidence of many women and commenting on a new mother's physique can certainly further damage her self-confidence.
Some people do not have the super fat burning gene that some people do. So, new mothers need to work hard to lose weight. .After giving birth, women are certainly preoccupied with caring for babies. It is certainly not appropriate if you ask when he will exercise to get back his weight.
3. Will you return to work?
Asking whether the new mother will return to work or take full care of the child will only make the new mother feel uncertain. if a new mom decides to go back to work, don't judge her career as more important than family.
Likewise, if a new mother decides to leave work and take care of her child, do not talk about her achievements during work or high education. All of these comments will make new mothers feel uncertain. Instead of commenting, give your support whatever the choice.
4. The child's face does not resemble the mother or father
not infrequently, people tell new mothers that their children do not look like the mother or the father. Furthermore, some asked if the child was really the mother and father's child, then laughed.
you need to know, not everyone finds this comment funny. Moreover, mothers who have just given birth generally have a more sensitive heart. so instead of commenting on the child's face, praise the child because this can make the mother's heart happy.
5. Why do mothers seem stressed
New mothers often seem anxious, stressed, and tired of caring for their children. She might even run into the baby blues. So, telling a new mom that she looks tired and stressed out might just make the new mom's mood even more upset. Instead of commenting on her appearance, give her support to be strong in her new busy life with children.
A new mother has many obstacles to face. So, it is fitting for you to give him positive messages and support during this big transition in his life, not comments and judgmental questions like all the comments above.